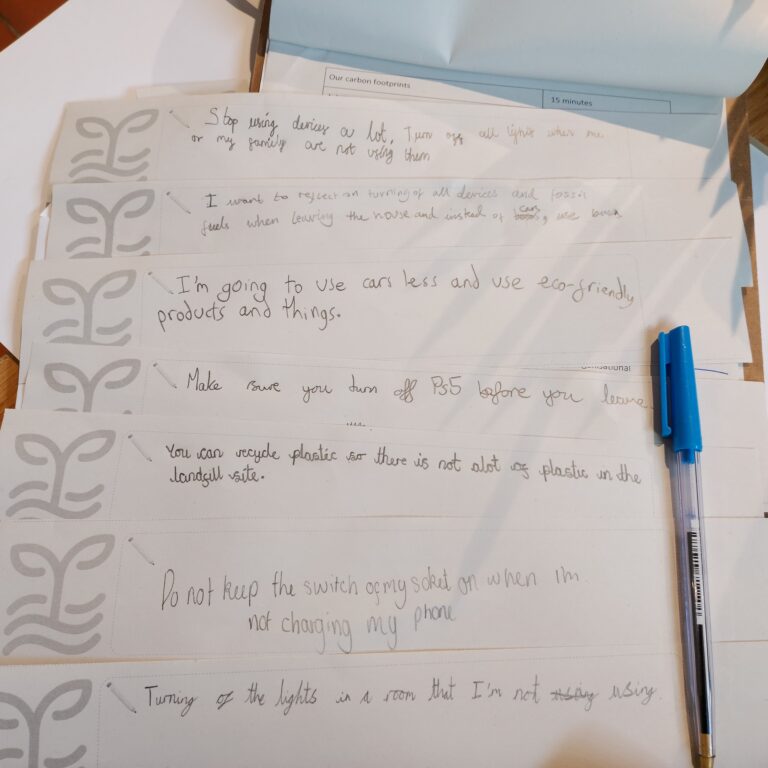 New Sustainable Steam Workshops for Schools
New Sustainable Steam Workshops for Schools
In January 2022, the Museum, along with our partners Worley Engineering and Skelly & Couch, embarked on a Hackathon event to kick off the Museum's Sustainable Steam project. Hackathons are normally used to tackle a digital challenge, but this event tackled a different challenge facing the Museum: how can the London Museum of Water & Steam reduce its carbon footprint to zero over the next 30 years.
Since that day, the Museum has continued to educate itself about the climate emergency and explore our journey to carbon-net zero. We have addressed our governance and introduced a new steering group made up of trustees, staff, volunteers and partners. Our core staff completed carbon literacy training and are now certified carbon literate. We hope to roll this training out further to our volunteers, freelancers, and new staff to become a fully carbon literate organisation.
Now, as we move into 2023, we're able to take some of our visitors on that journey of education and exploration with us. We are introducing two brand new Sustainable Steam learning programmes for schools, one for Key Stage 2 (Year 3 to Year 6) pupils and a second for Key Stage 3 (Year 7 to Year 9) students. The new programmes focus on sustainability and climate science as well as the past, present, and future role the Kew Bridge Waterworks and Museum plays in climate change.
The new learning programmes include an age and curriculum appropriate guided exploration of the Museum where students and teachers discover the site's almost 200 year legacy of contributing to climate change. For Key Stage 2 pupils, this is followed by a workshop exploring our carbon footprints, whilst Key Stage 3 students will take part in their own hackathon to explore the challenges facing the Museum. Before the end of the day, all the students will have the opportunity to think about their individual responsibility to combating climate change and make green pledges to take back to their schools and homes. During their visit, students and teachers will also have the time to enjoy the Waterworks Gallery and Splash Zone.
We couldn't have researched and developed these new programmes without the support of our partners. We are therefore incredible grateful to the following individuals and groups:
Margaret Langgin, Student Intern from South Western University Texas, for supporting with the initial research and planning during her placement at the Museum.
The teachers and pupils from our Learning Partnership Schools, Reach Academy Feltham and Green Dragon Primary School, for supporting with the development of the new activities.
Our Sustainable Steam partner, Worley Engineering, for both providing technical knowledge and support in developing the resources and for financially supporting the overall project to develop the new workshops.
Mark Canterbury, Electrical Design Manager with Ylem Energy, for providing technical knowledge and support in developing the resources.
Our new Key Stage 2 and Key Stage 3 Sustainable Steam workshops are now available to book. For more information and to book your visit to the Museum, please contact us on [email protected].
We're looking forward to welcoming schools to join us on our Sustainable Steam journey soon.
– Emma, Engagement Coordinator (Learning and Families)