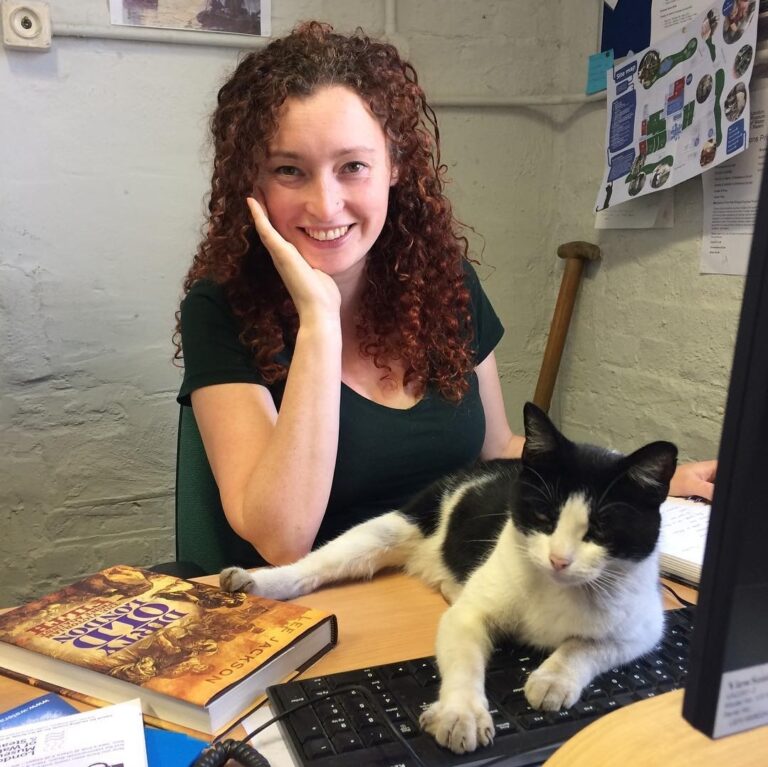 My time at the London Museum of Water & Steam has been life changing. It's a big site, run by an incredibly small and dedicated team who frequently juggle multiples roles and responsibilities. Over the years I've run the schools programme, the community programme, the family programme and done the marketing. Sometimes all at once! You come to care deeply about so many aspects of the Museum and it's a strange experience disentangling myself from the amazing web of activities and contacts that have grown over the last 4 and a half years.
It helps that I've been slowly winding down my involvement over a month or so, whilst also starting my new role as Community Engagement Facilitator at Westminster Abbey. I always said I would only leave if the right job came along, and Westminster Abbey feels like an amazing place for me to put my knowledge and experience to good use. The team have been incredibly warm and welcoming and I'm in my element exploring a thousand years of history there.
It's hard to pinpoint what I've enjoyed the most in my time at the Museum, but I think I will have to say the people. It's been wonderful growing relationships with the local community, watching babies grow into chatty toddlers and then into schoolchildren, seeing community groups evolve. I'm always inspired by our wonderful volunteers giving their time, not to mention the dedication of my colleagues. They work breathtakingly hard behind the scenes and make it look easy to run such a fun and friendly museum.
I'm not sure where to begin to describe the most unusual or unexpected task I've needed to do. The list is long! I've climbed ladders, crawled into small spaces, picked up animal remains, sieved pebbles out of sand, bailed water out of flooded loos, driven a locomotive. I think the most unexpected thing though was closing when covid hit. Liz had the foresight to prepare for long-term closure which meant shutting down everything. It felt surreal and scary and we had no idea what we'd come back to. I'm so grateful that we were able to come back and that our community wanted to see us.
My favourite engine is probably the Triple, because I've stood in front of it delivering a warm welcome to literally thousands of school children and visitors. I also love the way it shows the evolution of steam engines and it has the most wonderful rhythmic sound when it's in steam.
There are some things I didn't quite get to achieve, I wanted to see if we could turn the car park into a beach during covid! And I never quite got round to organising some of the creative activities that whirled in my mind. I'm really rubbish at putting out drip buckets though, I can never find them or remember where the drips are!
The things I'm going to miss the most is the sense of opportunity. It's the only place I've ever worked where you can make real, visible change in a moment and follow your instinct. There's a freedom to respond to the moment and for the Museum to be what people need it to be. I love how fluid and responsive it is and how flexible the space is. It's been a certain version of itself for the past 4.5 years, and I know it will go on to evolve and be a different brilliant version. We are each temporary custodians of a building and a history far bigger than us.
My proudest moment is playing a key role in the Museum being shortlisted for the Kids in Museums Family Friendly Museum Award 2022. I feel enormously proud of how family friendly the Museum is, how relaxed our visitors are. It was a journey to get there and it now feels like an intrinsic part of what the Museum does. And I recently got to see my 1 year old playing happily in the Museum for hours, something I could never have imagined when I started in August 2018.
Gemma, Engagement Coordinator (Community and Families)