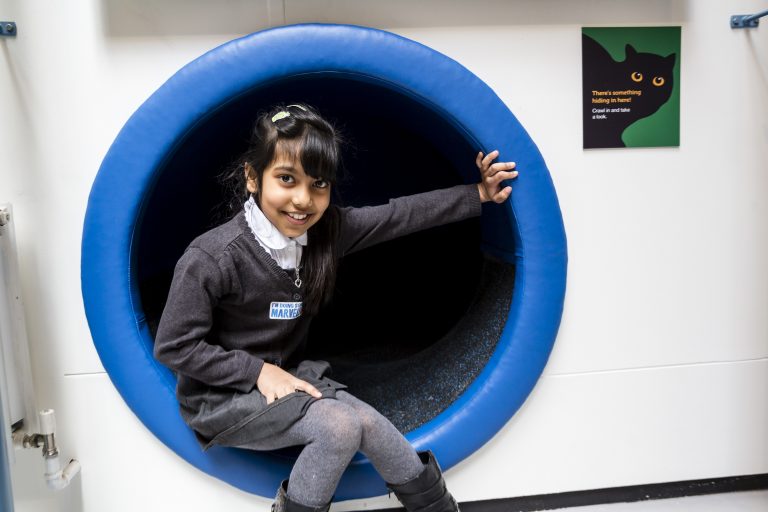 LMWS signs up to Kids In Museums Manifesto
LMWS signs up to Kids In Museums Manifesto
We're proud to have signed up to the Kids in Museums Manifesto, a set of guidelines created by children, young people and families.
Museums really are for everyone, and they don't need to be serious or scary places. We are growing in popularity with families, and we don't take that for granted. It's wonderful seeing children's faces light up on seeing our impressive steam engines, and hearing the shrieks of laughter coming from the Splash Zone outside as our younger visitors experiment with the power of the water pumps.
We're always growing and learning, and using the Manifesto to keep us moving in the right direction. Our first step is to reach out to families through our website, on Facebook, and through our advertising banners. We want to get to know our families who have different interests and children of different ages. We seek to reflect our community by being an active part of Brentford, Hounslow and surrounding areas. We love to be positive, welcoming families and giving them the freedom to explore without feeling bombarded with limits and prohibitions. We like to make it easy and comfortable with our family friendly café, accessible toilet, seating, indoor and outdoor interactives, garden and programme of events and activities.We aim to be accessible by having a car park with spaces which can be reserved in advance as well as indoor facilities and an open plan presentation of the collection. We tell our story by interacting with families and sharing our knowledge about the things we love in the Museum.
We communicate well through our social media and want to keep developing our relationship and keep communication open so that we listen to what families are telling us.
Follow this link to read the Manifesto in full.
We welcome feedback and ideas so feel free to contact us at [email protected]