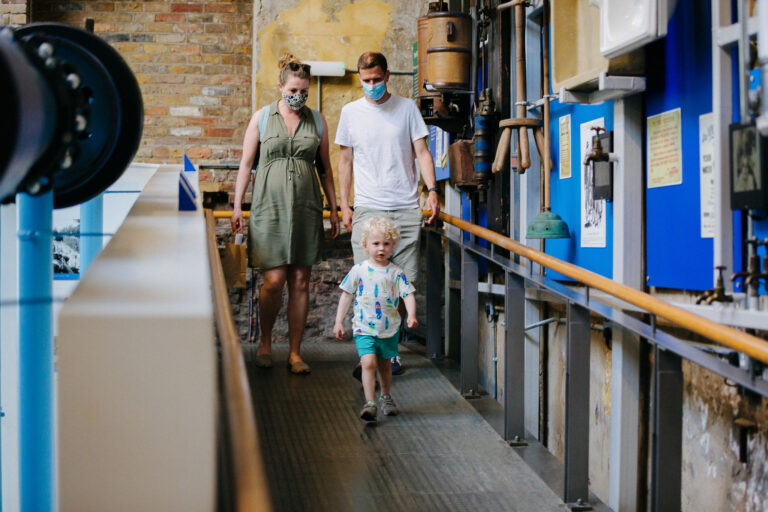 Top things for families
There's so much for families to do, discover and explore at the London Museum of Water & Steam! Here are some of our favourites to help your whole family enjoy their visit.

Top 5 things for babies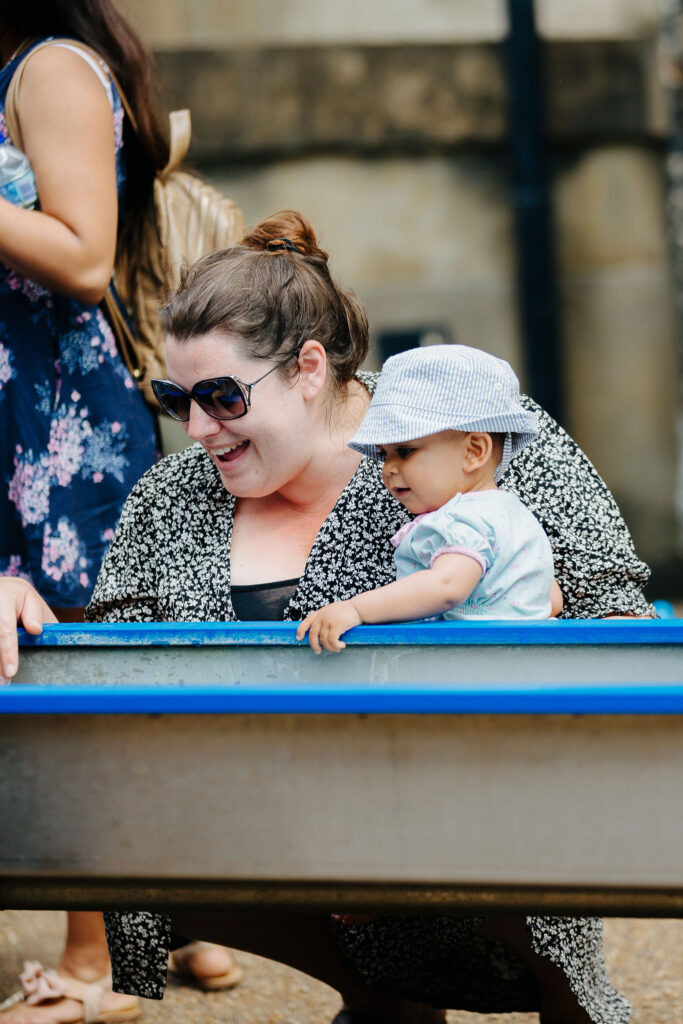 Step free route so you can ride in your buggy like the royalty you are.
Lots to look at, massive things, small things, old things, so much stimulation!
Lots of things to keep big sibling busy, so you can get all the cuddles.
Changing tables in every toilet, so any grown up can change your nappy.
Garden with grass to tickle your toes and flowers, birds and bugs to look at.
---
Top 5 things for toddlers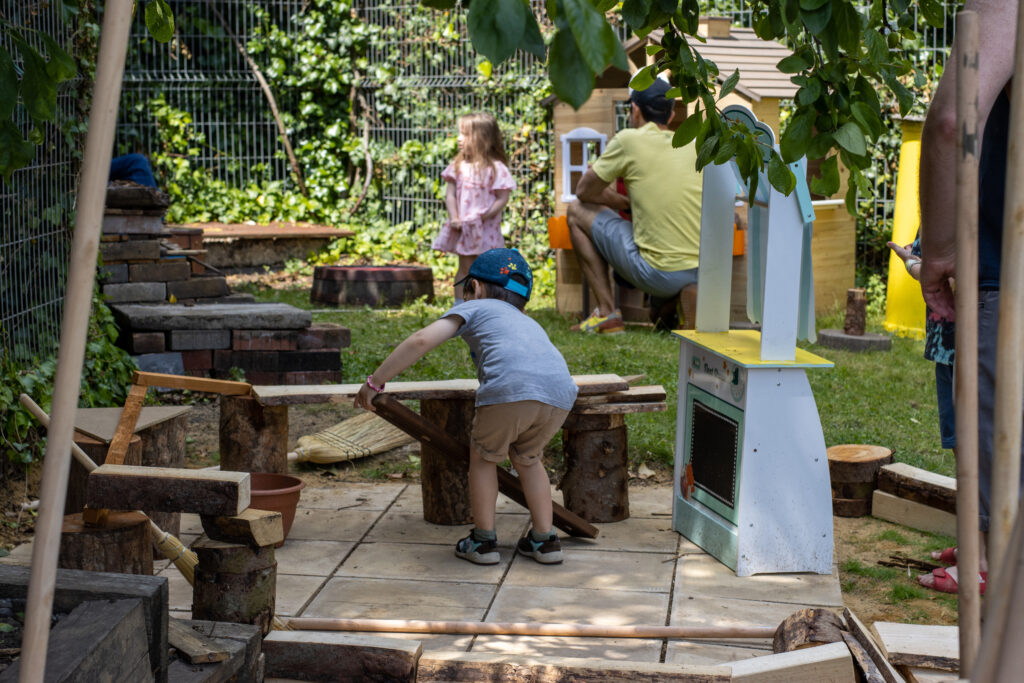 The best ramp in the world! Yes, it has water pipes and everyday water items to look at, but have you seen how fun it is to run down?
Every space has different toys in it! Workbench, play kitchen, building blocks, discovery box… can you find them all?
The outdoor Splash Zone, with water play to dam, pump, spin, push and squirt water!
Take time in the Waterworks Gallery, with blocks, the pipes and pump game, and rotating activities.
Massive mud kitchen in the Wild Play Garden, where you can make the best mud cakes in the world!
---
Top 5 things for kids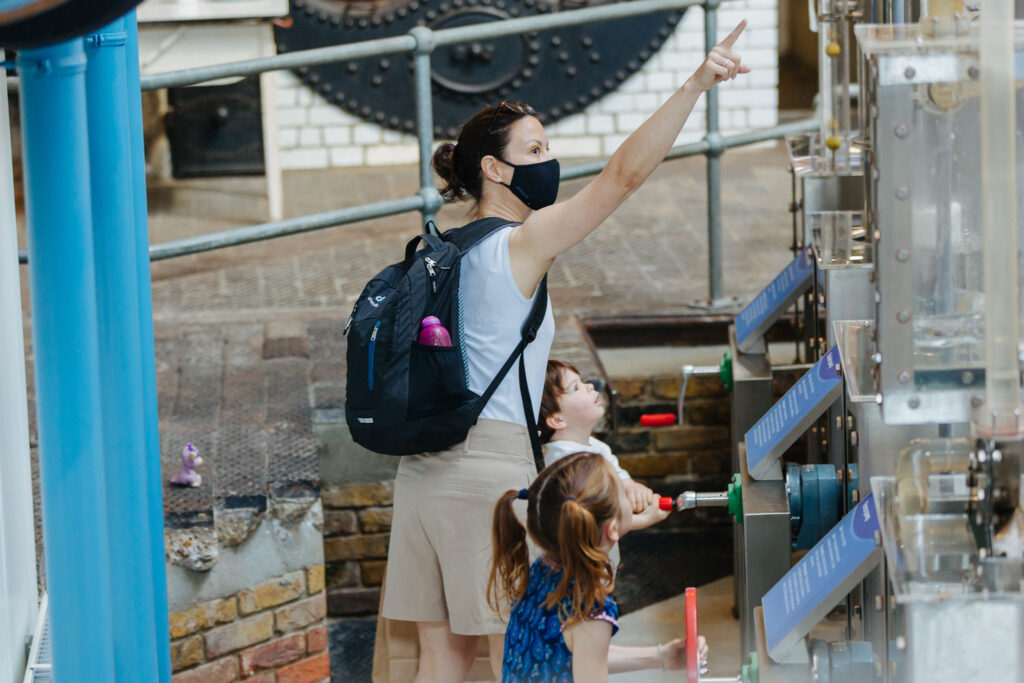 Discover how our pumping engines work with our hands on exhibits. Get those muscles working and make that water move!
Find the man doing a poo outside one of the little houses!
Head outside to the Splash Zone to use the Archimedes Screw, hand pumps, dams and pipes and try not to get soaking wet
Play in the Wild Play Garden, with its big scale building, balance beams and massive mud kitchen
The engines at the Museum are massive! If you are tall enough, climb the metal stairs to the top of the biggest ones, and see if you can see the crack in the 100" engine.
---
Top 5 things for parents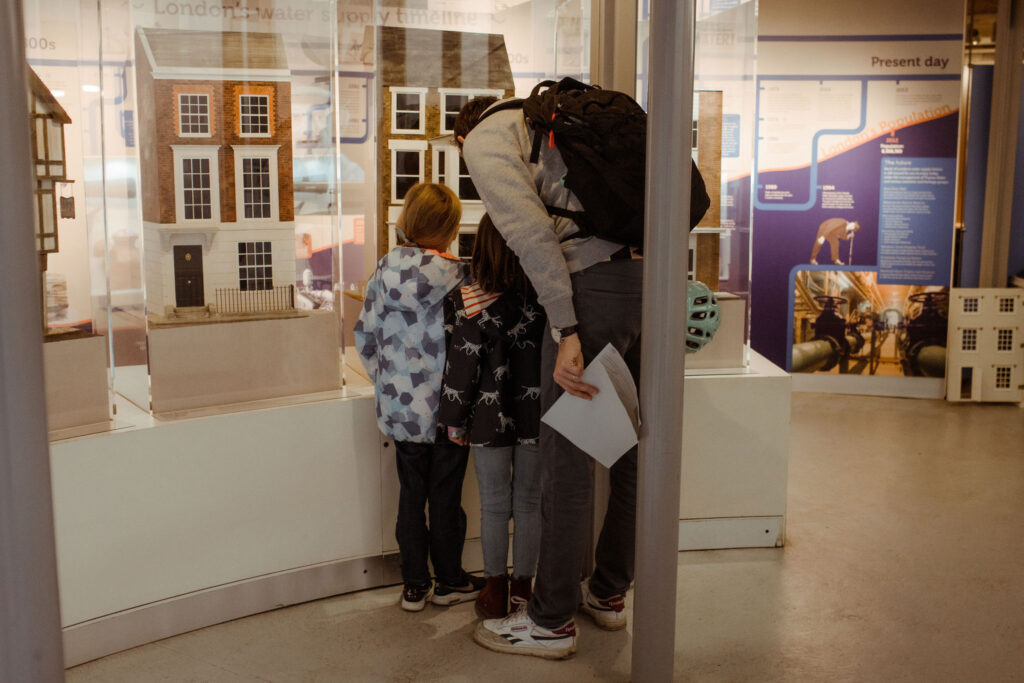 Lots to keep your whole family happy
Spares box with nappies and clothes in case you're caught short.
Café with delicious food and toys to play with so you might even get to sit down and drink a hot cup of tea! Plus plenty of space for picnics.
Something for all generations, so you can feel confident grandparents will love it too
You don't have to worry about sticky fingers touching something fragile, our engines are super tough!
---
Top 5 things for SEND families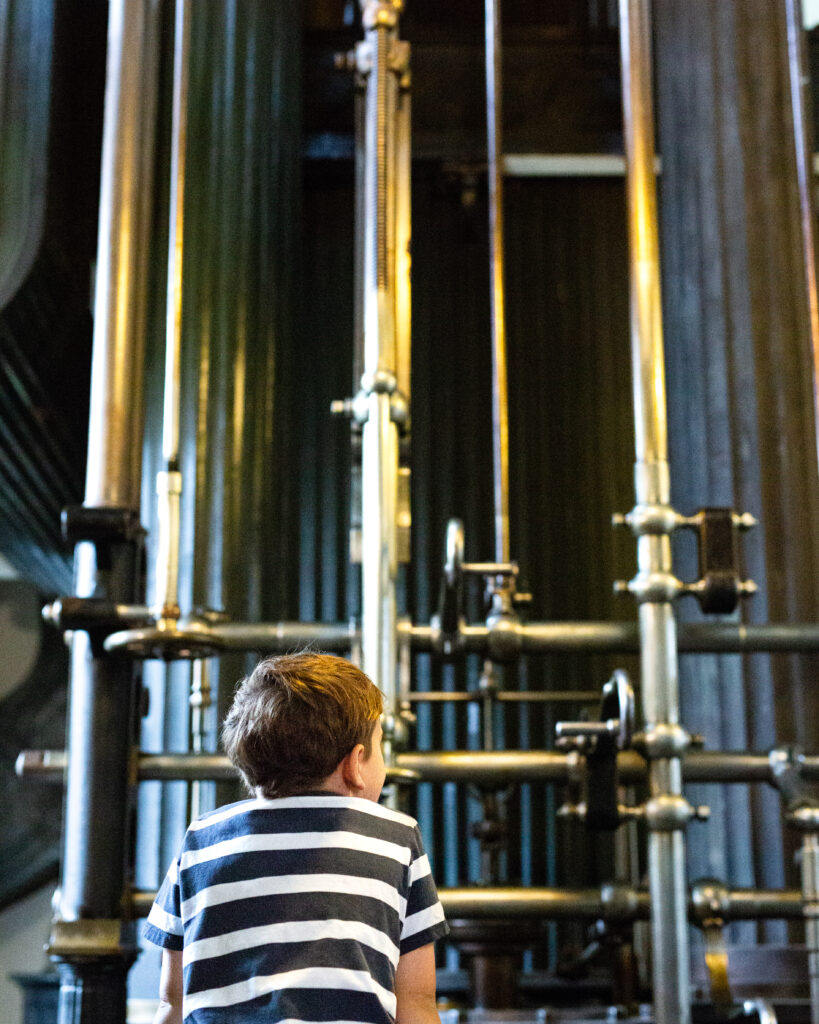 A welcoming Museum, where you can come as you are. No one needs to be quiet or whisper.
There's lots to see, smell, explore and investigate, all at your own pace.
Tickets are valid for 12 months, so if it's not a good day, you can come back another time. Plus, carers go free.
Lots of outside space when you need fresh air and a change of scene.
Quieter spaces throughout the museum, where you can take time and reconnect.
---
Top 5 things in the school holidays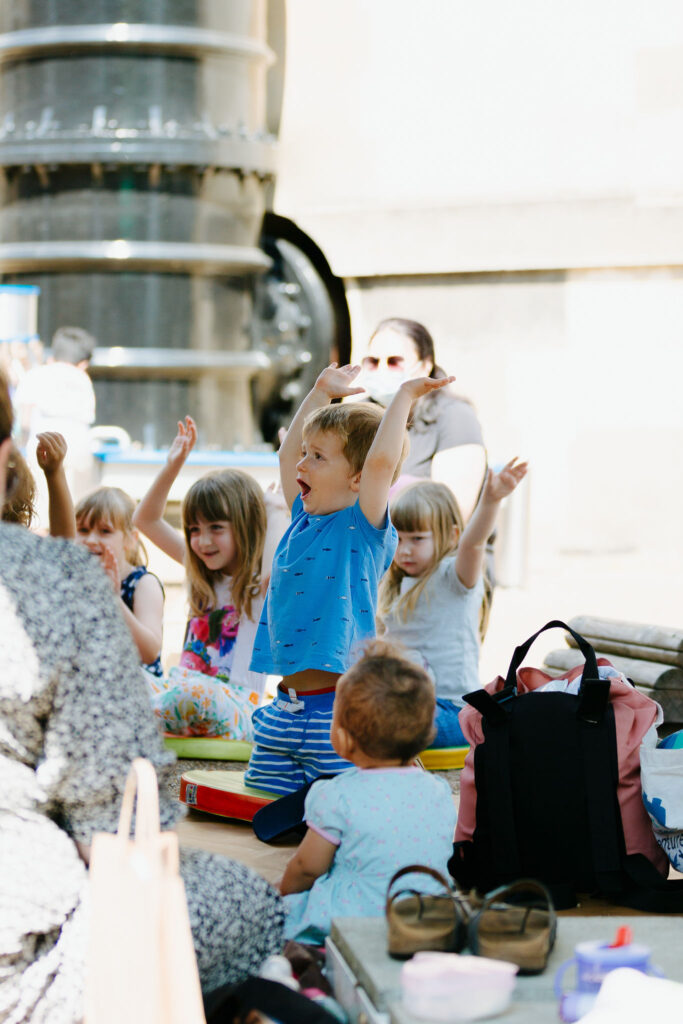 You don't have to navigate crowded central London transport and streets to get to us.
Space to bring a picnic, and a café to pick up much needed coffee.
Changing programme of activities, every holiday including craft, storytelling and crafts!
A ticket for adults which means you can come all year, and kids always go free.
Indoor space for when it rains, outdoor space for when the sun shines. No need to change your plans when the weather changes!