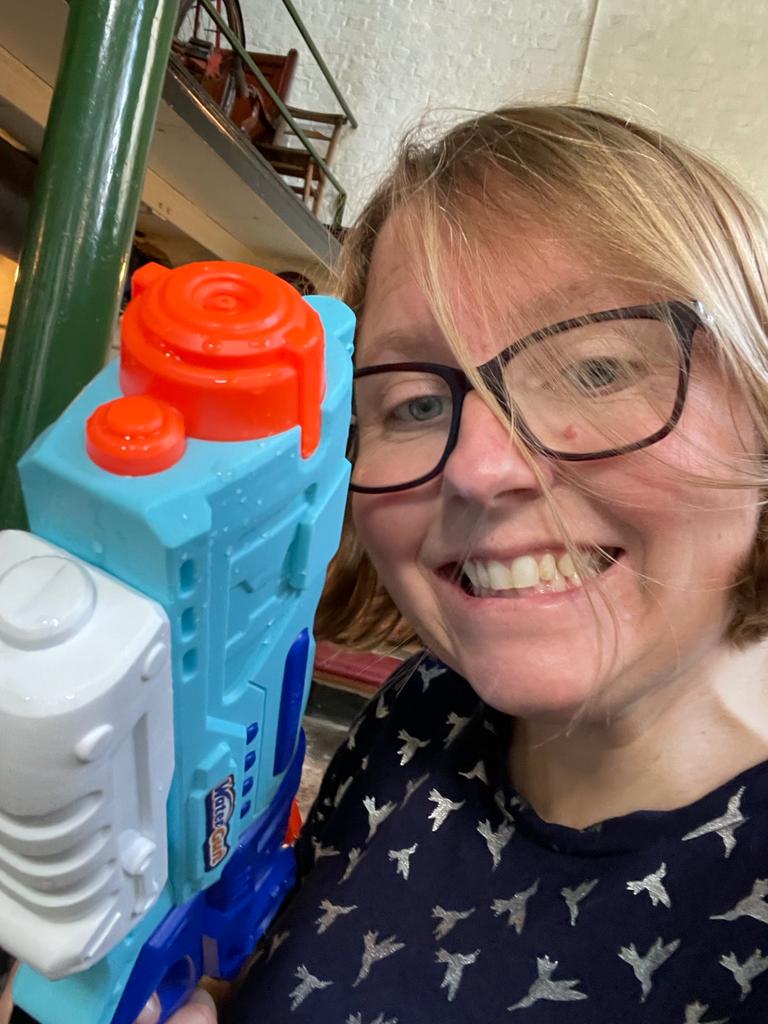 Just over 4 years ago when I started at the London Museum of Water & Steam, my daughter (then aged 7) was really into the music from Annie the Musical, not the old one, but the modern, much more rubbish film. As I walked up to the Museum a line from the song played in my head "yes yes, I think I'm going to like it here".
And I have liked it, very much.
Of the four years to lead a Museum, I would have maybe not picked these four years. Since 2020, navigating the pandemic and its on going ripple effects has been the most challenging work experiences I have ever been through. But leading this Museum has been an honour, even when it was so very hard. 
There is so much I will miss: the amazing hard working team, being able to really make change happen, and the wonderful visitors. 
Don't get me wrong, there are things I will not miss. The squirrels, putting out the rain buckets, and always being the wrong temperature. But they are all outnumbered by the plus points. 
But of the many thing I am sad to leave behind, the biggest one is the potential. People have asked me whether I have achieved everything I could or wanted to while at the Museum, The answer is no, and I could never have done so. There are still spaces I am sure I have not been in and ideas that we have not yet made happen. This is a Museum of so much potential. 
I am so proud of everything that I and the team have achieved in my time, but the future is going to be just amazing. So goodbye wonderful Museum, I can't wait to see what you do next. 
Liz, Museum Director