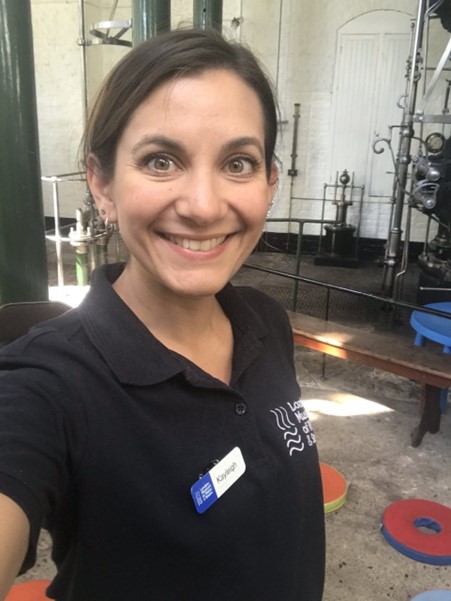 Summer Holiday Highlights
Summer Holiday Highlights
By Kayleigh Edun
I joined the learning team almost a year ago and since then have spent most of my time welcoming classes on their school trips, leading workshops and tours of our enormous steam engines and generally having a lovely time. We waved goodbye to our last school group at the end of July and then it was time to shift gear for the summer holidays. This year, we were even more excited for summer than we would normally be as we were shortlisted for the Kids in Museums Family Friendly Museum of the Year Award – and we had LOTS planned.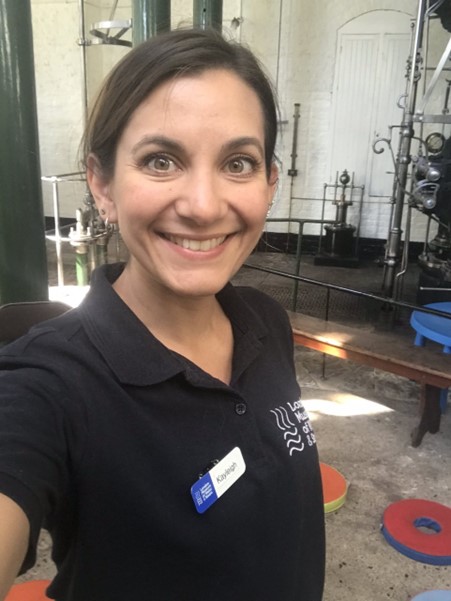 The summer holidays were a chance for me to get a whole new perspective on the museum – the world beneath our feet! To start with, I learned our brand new science show, Water Movers, which explores how people solved the problem of transporting water to their homes with exciting new innovations. I had the chance to lead this show myself and some our very smallest visitors very kindly helped me to bring the story to life with pipes, pumps and even water guns! It was great fun, and especially good to cool off on our hottest summer days with lots of splashing around.
Afternoons were a chance to relax with this year's community art project. We offered visitors big and small a template of a section of pipe, and asked them to draw what they thought might be inside them. Throughout the summer we joined them all together until they sprawled all over the Steam Hall. Our pipe network was full of all sorts of things including water, fish, cats, and even families of tiny people! And, of course, poos. Lots of poos.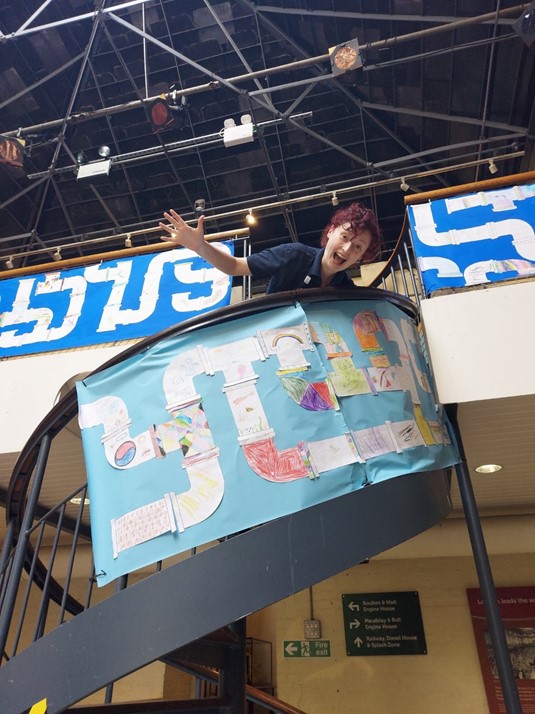 We also developed a brilliant new tour of the museum based on things we cannot see but know are there. Out museum was once a Victorian pumping station, and deep underground is an enormous network of pipes that were connected to our steam engines. Thanks to those, enormous volumes of filtered river water were sent out to people's homes, making their lives much safer, cleaner and more comfortable. We learned about wells and sewers and even the tale of our cheekiest little visitor -a fox who once set up camp in the underground gears of a steam engine and dined on crisps pilfered from the café!
There was also lots of time to hang out in our beautiful new play garden. Shout out to the kind soul who made me this delicious mud and gravel casserole garnished with ivy.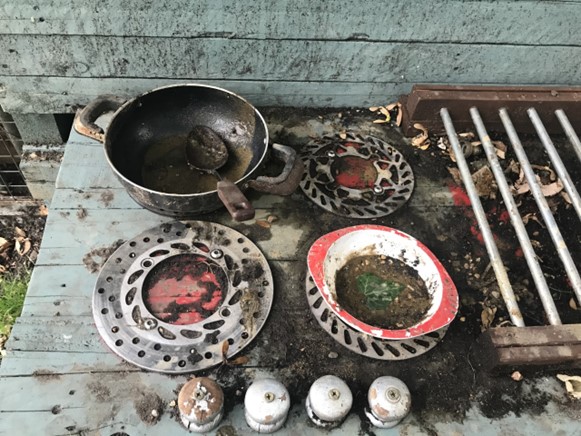 Yummy.
The summer holidays have come to an end but now we're looking forward to the new term and the return of school trips. And of course, it won't be long until October half term is here – monster soup, anyone?