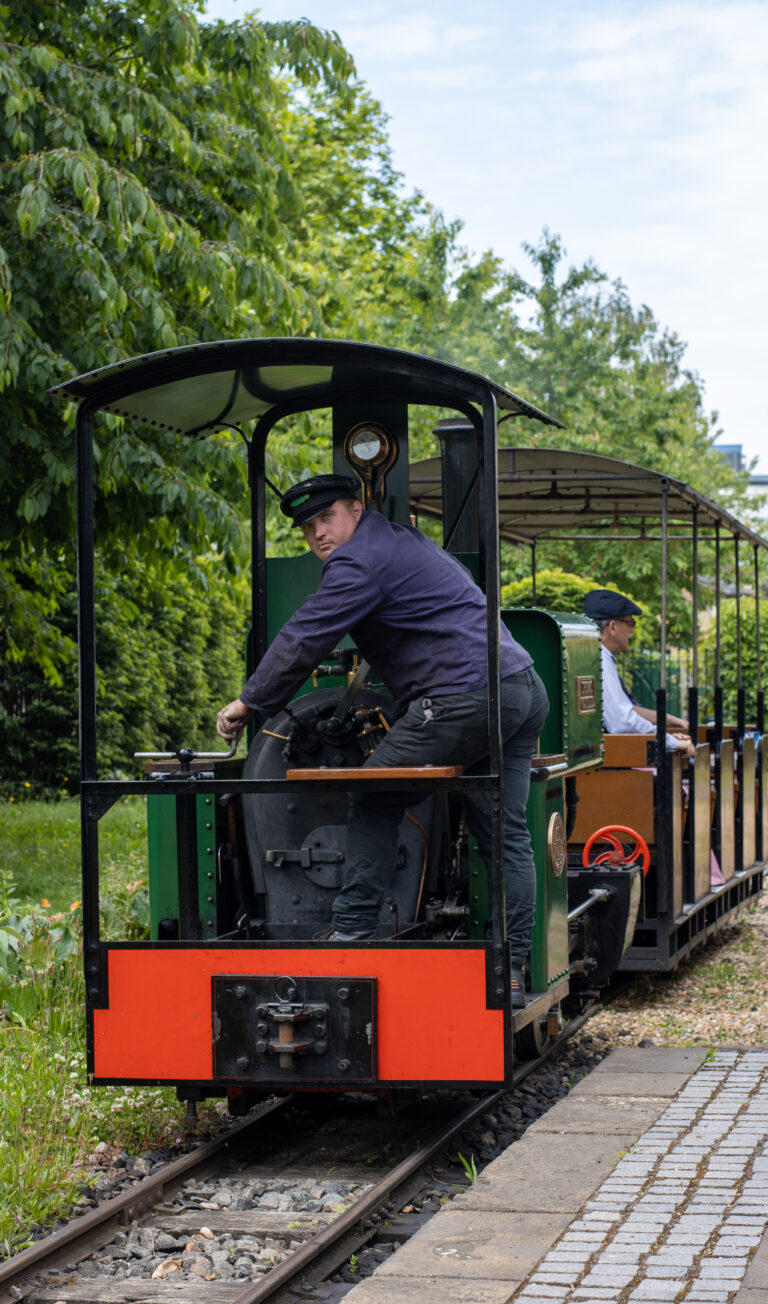 Waterworks Railway
The present railway at the Museum is not original, but represents the important role that railways played on large waterworks sites.
Many large waterworks had a railway on site to move the large quantities of coal required to feed the ever-hungry boilers. Usually the railways were connected to the commercial main line. At Kew Bridge, an underground railway was used to move coal from the company's riverside wharf to the boiler houses. The coal carts were hauled using a waterwheel powered by waste water supplied by the pumping engines. The underground tunnel is still there, but is closed to visitors.
The Museum has two working locomotives: "Wren" class locomotive Thomas Wicksteed, which is typical of a waterworks engine, and Alister, a 3 cylinder Lister diesel locomotive of 1957. 
Visit our What's On to discover our locomotive running days.