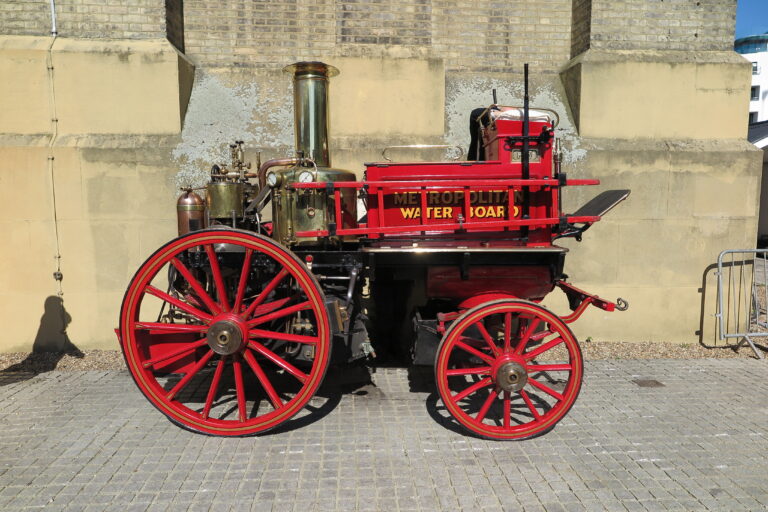 Steam Fire Engine
Built around 1862, the Shand Mason fire engine is on loan to the Museum from the London Fire Brigade Museum.
As well as providing water that was safe to drink, the water companies made better firefighting possible. Continuous water supplies meant there was a ready source of water for the fire brigade. This meant that fire bridges developed better ways of pumping water from the mains supply to the source of the fire. By the end of the 19th century, most urban fire brigades has steam powered mobile pumps, which were hauled to fire by horses.
The Museums' Shand Mason fire engine, on loan from the London Fire Brigade Museum, was built around 1862. In around 1876 it was sold to the Southwark and Vauxhall Water Works Company, but not for use as a fire engine. Instead it was put to work as a trench engine, pumping water out of flooded excavations and burst water mains.
| | |
| --- | --- |
| Date of manufacture | Frame dates from 1880 / Engine from 1914 |
| Weight | 2.2 tons (loaded) |
| Water output | 900 gallons per minute |
| Last Worked | 1919 |
| Restored | 2009/2010 |