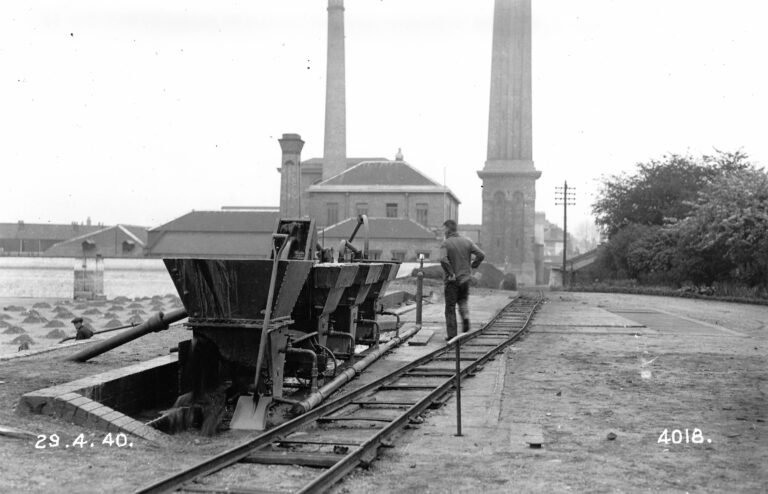 Kew Bridge Waterworks
The site of the London Museum of Water & Steam has not always been a museum. It was once the fully operational Kew Bridge Waterworks, which supplied water to a large section of West London.
Opened in 1838, the Kew Bridge Waterworks site was owned by the Grand Junction Water Works (GJWW) Company. It was the third location used by GJWW in their quest to find cleaner water. The first, on the Grand Junction Canal, near Paddington Station, provided both water and the company's name. However, within a decade, with London's population increasing quickly and the canal could no longer supply enough water and had become polluted by waste from local homes and businesses. 
The company moved their intake to Chelsea to use the plentiful supply from the River Thames. By 1837 the Thames at Chelsea was badly polluted and contaminated with sewage. Thousands of people died from cholera and other diseases after drinking dirty water from the rivers, wells and canals. 
By the 1830s, the company was planning to move location once again, building the Kew Bridge Waterworks to make use of the cleaner river water there. At that time, the area was mostly farmland. The River Thames was not polluted by factory waste, unlike in the built-up areas of the city. Filter beds and reservoirs were soon added along with additional engines, boilers and underground pipe-work, supplying water to an increasingly larger area and a growing population.
By 1900, Kew Bridge Waterworks was part of a major water supply operation in London. The clean and constant supply of water pumped by Kew Bridge helped London to grow. As London grew, so did the profits of the Grand Junction Water Works Company.
Around 80 men were employed at Kew Bridge. Thanks to surviving payroll records from 1905, we know the names of the men who worked at the site at that time, along with their job titles and how much they were paid. Some of the houses near the waterworks were owned by the GJWW and rented out to workers and their families.