FAQs
How do I get to you?
We are easily accessible via public transport and minibus. Please see the Plan your visit section of the website for directions and more information on how to find us.
Is there coach parking?
Yes. Please inform the Learning and Community Development Officer in advance so we can reserve a space for you.
Are lunch facilities available?
Yes. You are welcome to use the Steam Hall to eat your packed lunch (by prior arrangement with the Learning and Community Development Officer) or picnic in our Museum Garden. The museum has a small cafe where teacher and accompanying adults are very welcome to purchase refreshments.
What's the difference between a self-led visit and a teaching session?
Self-led visits are £3 per pupil whereas teaching sessions start from £5 per pupil. For more information see the Self-led section of the website.
How do I book?
Please complete the Booking Form and return to Learning and Community Development Officer- Rebecca Hussein:
Email: learning@waterandsteam.org.uk
Postal: London Museum of Water & Steam, Green Dragon Lane, Brentford. Middlesex. TW8 0EN
How do I pay?
Payment for teaching sessions must be received two weeks in advance of the visit. You will be invoiced following confirmation of your visit date and on receipt of your booking form. Payment for school sessions can be made by cash, cheque, credit/debit card or bank transfer. Details for these methods can be found on your invoice.
Is there a charge for accompanying teachers?
We ask that the ratio of adults to pupils meet the following criteria:
• Age 6 yrs (KS1) and under: 1:5
• Age 7 (KS2) to 18 yrs: 1:10
Teachers and adults fulfilling these ratios are admitted free of charge, as well as adults needed for 1:1 assistance. Additional adults will be charged the standard group rate which is currently £7.50 per adult.
What time do sessions start?
We ask that schools arrive no later than 10:30am.
What should I do on arrival?
When your school party arrives, please report to the main visitor reception where a member of the education team will come to meet you. Please note that access is via the museum car park - care should be taken as noted in the museum risk assessment.
What happens if I am late or have to cancel?
Please call the museum on 020 8568 4757 as soon as possible if you are going to be late for a visit.
We regret that no refunds can be given for cancellations made less than a week in advance of your visit. If a cancellation has to be made due to exceptional circumstances, every effort will be made to reschedule your visit.
Can we do a pre-visit/risk assessment?
Yes. We encourage teachers and educators to come free of charge for a pre-visit to conduct their own risk assessments. If you would like to do so, please contact the Learning and Community Development Officer to arrange a time. The LMWS has conducted its own risk assessment which can be found on our Useful Links & Downloads page on our website.
SEN (Special Educational Needs)
We want to ensure pupils get the most out of their visit, please inform us in advance of any groups/ students with additional needs so we can adapt the session accordingly. The education team is currently developing SEN specific sessions; in the meantime please contact the Education Officer to discuss your schools specific needs.
Is the Museum accessible by wheelchair?
Approximately 85% of the museum is accessible to wheelchair users via rising platform lifts. There is a wheelchair accessible toilet in the Stokers Café. Details of our full accessibility statement can be provided on request.
Is there a gift shop?
Yes. The gift shop is located in the entrance of the museum, adjacent to the café and ticket desk. Please inform the Education Officer prior to your visit so our volunteer shop assistant can be briefed.
You are welcome to browse in the shop but we kindly request that this done in small groups of no more than 10. Pre made goody bags can be purchased on prior request.
How many pupils can you accommodate per session?
Maximum 60 pupils at any one time but if you have larger numbers please contact us and we will see if we can accommodate you. Booking is essential for all sessions.
What do we do with our Coats/Bags?
As the Museum is housed in a 19th century building with high ceiling and stone walls, it can get cold, particularly during the winter months. We therefore recommend pupils bring a coat and wear it around the museum if needed.
We have limited facilities for storage of coats and small bags. For a large school group pupils may need to carry their coats and bags with them.
We cannot take any responsibility for any loss or damage to personal belongings. We recommend that pupils do not bring valuable items to the museum.
Do you have toilets on site?
The museum has accessible toilets just off of the Steam Hall. There is also a disabled toilet directly in front of the museum entrance next to the cafe counter. For more information on the Museum site plan please see our Useful Links & Downloads page on the website.
Is photography/filming permitted on site?
You are more than welcome to photograph your school pupils enjoying their visit, along with our site and exhibitions, however we kindly ask that you do not film or video any of our educational session.
Families
The London Museum of Water and Steam has lots to offer families. Explore the Museum with Splash the Cat, take a ride on our Steam Locomotive, and dress up as a train driver.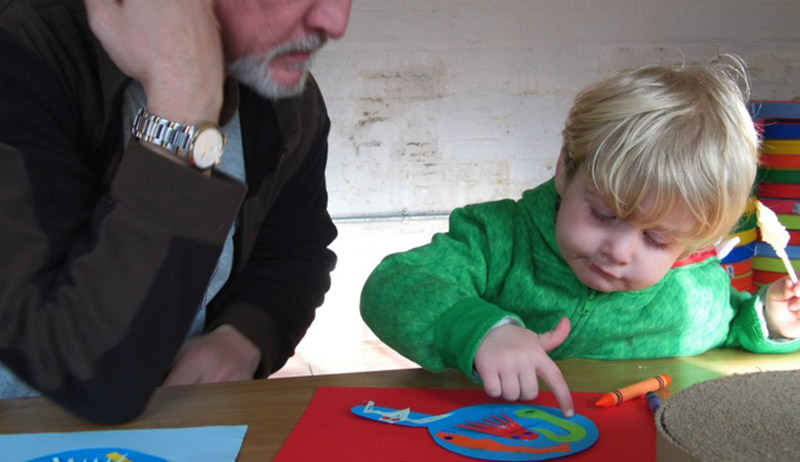 Early Years
Join the Clever Cogs team and explore themes of Science, Technology, Engineering and Maths though creative activities.