Meet Our Resident Artists
The Museum is home to a variety of professional artistic and creative tenants including painters, musicians, ceramicists, model makers and blacksmiths.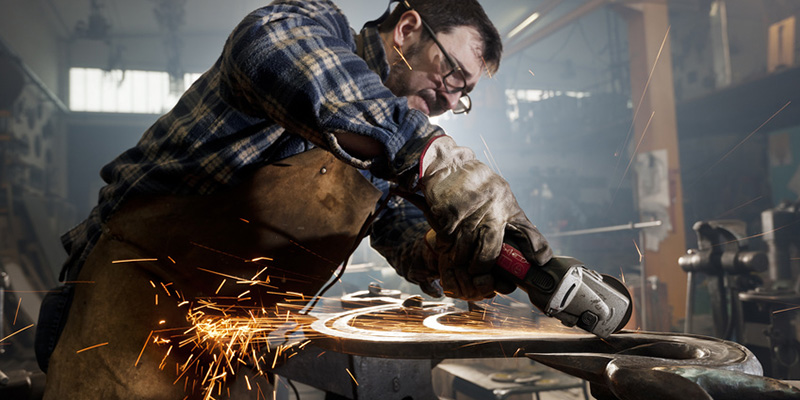 We are very fortunate at the Museum to sell an exclusive Made At Kew range of products created by our on site artists which you are able to pick up as a memento of your visit or as a gift for a loved one.
The Museum gallery also features an exhibition by artist Jason Bowyer. His paintings are available for purchase - please ask at the front desk for full details.
"I first came to the museum in 1982 and quickly became fascinated by the interiors, garden and dramatic workshops. This group of paintings and drawings try to evoke my feelings about the changing shape, people, atmosphere and mood of this special place.
My paintings are figurative but I hope to open a doorway to an abstract world.
I have a studio at the Museum and hold exhibitions and give regular workshops and lectures. I take on commissions and have recently been to Afghanistan as a war artist with REME (Royal Electrical and Mechanical Engineers) making pastel and ink drawings of their workshops to make into large-scale paintings."
If you woud like to contact one of our creative tenants, please find their details below:
Shelley Thomas – Artist, Blacksmith and Jeweller

Website: www.shelleythomas.co.uk
Email: shelley@shelleythomas.co.uk
Jason Bowyer – Artist and Painter

Website: www.jasonbowyer.com
Email: jasonbowyeruk@yahoo.co.uk
Clare Ireland – Ceramic sculptor

Website: www.claireirelandceramics.com
Email: claireirelanduk@yahoo.co.uk
Maire Gartland – Artist

Website: www.mairegartland.co.uk
Email: member@minnie87fsnet.co.uk
Robert Dawson – Model Maker

Email: robert@themodelroom.com
Tel: 07812 164395
Derek Pearce – Woodcarver, Sculptor and Furniture Maker

Website: www.derekpearce.com
Email: derek@derekpearce.com
Catherine Beckett – Jeweller

Website: www.catherinebeckett.com
Email: info@catherinebeckett.com
Johanne Coker - Ceramicist

Website: www.johannecoker.com
Email: johanne.coker@ntlworld.com
Diesel House Studios
Elizabeth Rollins-Scott – Painter Bronzes and Ceramics

Website: www.elizabethrollinsscott.com
Email: elizabeth@dieselhousestudios.com